Virginia Beach Moves Forward With Town Center Hampton Inn Project
Stay up to date with the latest.
DATE:

Links: https://www.yesvirginiabeach.com/about-us/Documents/vbda-2020/vbda-powerpoints-05-12-20.pdf   pg. 13
https://www.urbanplanet.org/forums/topic/118163-hampton-inn-at-town-center-proposed/page/3/#comments
who what when where why how why anyone should care story
There's another building coming to Virginia Beach Town Center. On May 12th The Virginia Beach Development Authority discussed plans for a new 14-story, 120 room Hampton Inn By Hilton in the heart of the city.
The new Hampton Inn would be located at the corner of Market and Columbus, putting it right next to Central Park and across the street from the new  Zeider's American Dream Theater playhouse.
The plan was brought by Norfolk-based Stokes Properties, L.L.C, and would be financed by Towne Bank. The estimated cost is $19 million.
In their comments about the site, city staff requested:
To enhance/activate the southwest corner of Columbus/Market St (City property) and a better traffic flow, City staff are requesting developer to:

Adopt a traffic configuration requiring an Access Easement from the City and relocation of a park path
Install a terrace, for use by hotel guests, and redesign the southwest corner of hotel to activate the corner of Columbus and Market St-Terrace Easementand Drainage Easement
Enhance landscaping and install a park bench and related improvements- Encroachment Agreement
Relocate a waterline located outside of the Utility Easement (20 ft utility easement dedicated to City) and Utilities will vacate 10 ft of the Utility easement- Utility Easement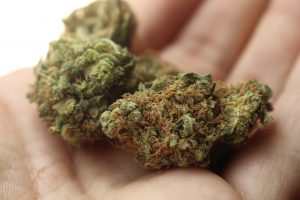 Virginia's House and Senate have both passed decriminalization bills.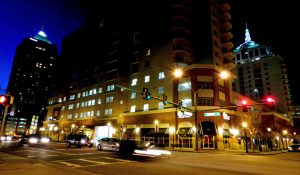 Inc.com has presented a list of what it considers the...
Facebook Page: Please enter a valid URL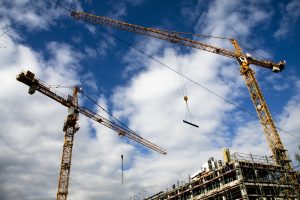 News
Another tall tower goes up, offering retail, luxury apartments, and office space.