Virginia Beach Among the Best Places for Retirement
Stay up to date with the latest.
Affordability, Activities, Quality of Life, and Healthcare Insights
Retirement is a significant milestone in life, and while planning for it, one of the key decisions you'll face is choosing the ideal place to spend your golden years. There are countless destinations across the United States to consider, each offering a unique blend of lifestyle, amenities, and affordability, so how does one choose?
Methodology
WalletHub wanted to find the best places to retire so evaluated a total of 182 cities, including the 150 most populous cities in the United States, as well as at least two of the most populous cities in each state. Four key dimensions were assessed in their study: Affordability, Activities, Quality of Life, and Health Care.
Within these dimensions, 45 relevant metrics were considered, each graded on a 100-point scale, with a higher score indicating a more retirement-friendly environment.
The Affordability dimension, with a total weight of 25 points, scrutinized factors such as the adjusted cost of living, taxpayer-friendliness, and the cost of in-home services. The Activities dimension, also worth 25 points, examined recreational opportunities, including the availability of senior centers, golf courses, museums, and more. Meanwhile, the Quality of Life dimension, also totaling 25 points, assessed the elderly population's share, access to age-friendly communities, and various other factors, including weather conditions and safety.
Lastly, the Health Care dimension, also weighted at 25 points, explored essential healthcare aspects such as the availability of medical professionals, healthcare facilities, and overall healthcare quality.
The study drew from numerous sources, including federal agencies like the U.S. Census Bureau and the Federal Bureau of Investigation, as well as organizations like the Council for Community and Economic Research, the United States Environmental Protection Agency, and the Centers for Medicare & Medicaid Services.
Results
Tampa, Florida emerged as the top retirement destination this year, excelling in various categories to claim the coveted spot.
With an impressive affordability ranking at number 40, Tampa offers retirees a cost-effective environment to enjoy their golden years. Its abundance of activities, securing the fifth position, ensures a vibrant and engaging lifestyle for residents. Quality of life is another forte, with a solid 26th ranking, highlighting the city's appeal in terms of elderly-friendly communities and favorable living conditions.
Behind Tampa, Scottsdale, Arizona, secured the second spot, and Fort Lauderdale, Florida, claimed the third position in WalletHub's rankings.
In this year's study, Virginia Beach is called the 35th best retirement destination, offering a mix of strengths.
With a respectable affordability ranking at 33, Virginia Beach provides retirees with a relatively cost-effective place to enjoy their retirement years. While it may not boast a wealth of activities, securing the 80th position in this category, the city still offers numerous opportunities for recreation and leisure. With a solid 80th position in quality of life, the city offers favorable living conditions and an age-friendly community. Additionally, its 38th ranking in healthcare means retirees have access to quality medical services.
As you plan your retirement, remember to take your personal preferences and priorities into account. Every retiree's journey is unique, and Virginia Beach offers a compelling option for those seeking a fulfilling retirement experience.
Beyond choosing the right place to retire, there are several other crucial considerations to factor into your retirement planning. Financial preparedness is paramount; so ensure that you have a well-structured retirement savings plan, including investments, pensions, and Social Security benefits.
Health insurance and long-term care plans are vital to cover medical expenses as you age. Legal matters, such as estate planning, wills, and power of attorney, should also be addressed to safeguard your assets and make your wishes clear.
Social connections and engagement activities are equally important, so explore opportunities to stay connected with friends, family, and communities to maintain a fulfilling social life during retirement.
Lastly, keep a close eye on your budget and expenses to maintain financial stability throughout your retirement years. Careful consideration of these factors, alongside your chosen retirement location, will help you craft a comprehensive and comfortable retirement plan.

Education
These cities were compared by analyzing five key…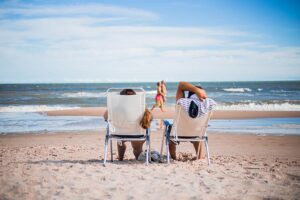 From coast to coast and everywhere in between, the United...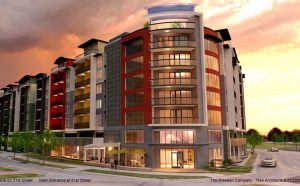 The $66 million project will feature 240 luxury two- and...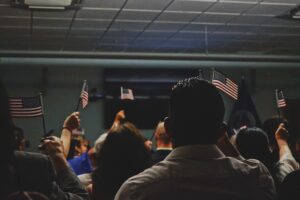 Hampton Roads
The United States is famously a nation of (mostly) immigrants. We're home to nearly twenty percent of the world's immigrant population…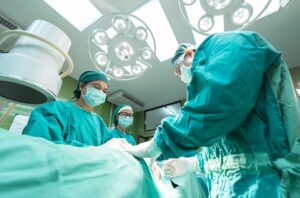 General
With over 50% of state hospitals receiving and A grade.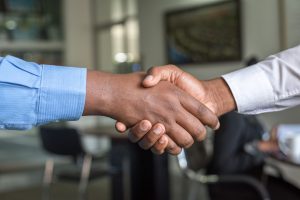 Financial
Virginia has the best overall business climate in 2021, according to a report to be released by Business Facilities Magazine in the coming weeks.