US News & World Report's Best Places to Live 2023-2024: Hampton Roads Ranked #30
Stay up to date with the latest.
Hampton Roads Ranked #30 with Strong Job Market and Quality of Life
Hampton Roads is the 30th best place to live in for the 2023-2024 period, according to US News & World Report.
Their rankings utilize a methodology that incorporates data from various sources like the U.S. Census Bureau, the FBI, the U.S. Department of Labor, and U.S. News' internal resources.
Regions were compared on a number of metrics, categorized into four distinct indices: Quality of Life, Value, Desirability, and Job Market. The Quality of Life Index carries the highest weight of 36% and evaluates residents' satisfaction and the impact of life-impacting factors in each metro area. Factors considered include crime rates, quality of education, well-being, commute time, availability of quality healthcare, air quality, and resilience to natural hazards.
The Value Index, accounting for 23%, assesses how comfortably the average resident can afford to live within their means. It takes into account the housing affordability index and the regional price parity index, comparing median annual household income with housing costs.
The Desirability Index, with a weight of 22%, measures the appeal of living in a particular metro area. It considers the results of a survey conducted with people across the U.S., where they indicate their preferred places to live. Net migration and weather temperateness are also factors evaluated in this index.
The Job Market Index, weighted at 19%, evaluates the strength of each metro area's job market. It considers the unemployment rate and average salary, providing insights into employment opportunities and earning potential.
Green Bay, Wisconsin, has claimed the top spot in the US News & World Report's Best Places to Live rankings this year, thanks to its exceptional quality of life ranking at #7 and its affordability ranking at #8. Residents of Green Bay enjoy a safe and satisfying environment, supported by excellent education options and a strong sense of community. Additionally, the city provides affordable housing and a balanced cost of living.
Hampton Roads Ranks #30
Hampton Roads' strong job market played a pivotal role in securing its ranking. With a diverse range of industries, including tourism, defense, healthcare, and technology, the region offers a multitude of career prospects and economic stability for its residents. Major employers and a business-friendly environment provide a favorable landscape for professional growth and prosperity.
"Despite Virginia Beach's resort city status, the friendly residents and relaxed atmosphere found here have swayed many to take up a permanent residence in Virginia's largest metro area. The glorious ocean views, beautiful waterfront homes and award-winning restaurants make this vacation destination a place worthy of being calling home.
The job market in the Hampton Roads region, which encompasses Virginia Beach and nearby Norfolk and Newport News, offers some niche opportunities in both the civilian and government sectors that make moving to the area attractive, from defense contractor positions to hotelier jobs…The overall cost of living in and around Virginia Beach is close to the national average. Groceries, utilities and transportation costs run at or below what the average American pays, while health care, housing and other miscellaneous goods and services run higher than in some other major metro areas."
Hampton Roads boasts an enviable quality of life, making it a haven for residents seeking a vibrant and fulfilling lifestyle. The region's picturesque beaches, inviting coastal scenery, and a year-round mild climate offer endless opportunities for outdoor recreation and relaxation. Whether it's lounging by the shore, surfing the waves, or exploring the pristine natural parks, the area provides a haven for nature enthusiasts and beach lovers.
Beyond its natural beauty, Tidewater embraces a rich cultural scene and an active community engagement. It hosts a plethora of festivals, concerts, and events throughout the year, catering to diverse interests and promoting a strong sense of community. Residents also benefit from access to excellent healthcare facilities and top-tier educational institutions, ensuring a well-rounded and fulfilling lifestyle.
In addition to its many attractions, Hampton Roads strikes a harmonious balance between affordability and quality of life. The city offers a range of housing options, from beachfront properties to cozy suburban neighborhoods, accommodating different lifestyles and budgets. With a lower cost of living compared to many other cities in the US, the region provides residents with an attractive opportunity to enjoy a comfortable and fulfilling life without breaking the bank.
Nearby
The Research Triangle, encompassing the dynamic cities of Raleigh and Durham in North Carolina, has secured an impressive ranking as the third best place to live in the list. Known for its exceptional blend of academic prowess, innovative research institutions, and a thriving job market, the Research Triangle offers a vibrant and intellectually stimulating environment for residents.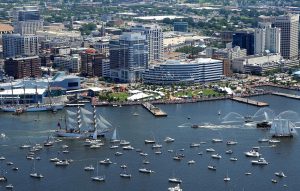 General
Participants in the YouGov poll were offered pairs of states (Washington, D.C. included) and asked to select the better state…

Entertainment
And two of the five ABC stores that deliver are here in Hampton Roads.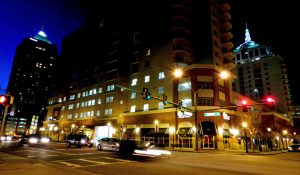 General
Inc.com has presented a list of what it considers the best places in the country to start a business.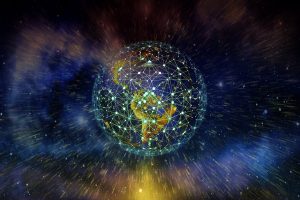 General
Norfolk places third in its population range.