Virginia: Leading the Way in Education and Business
Stay up to date with the latest.
The Powerhouses of Prosperity
In a recent CNBC study of the best states for business, Virginia has emerged as a true frontrunner, claiming the second-best spot, and the top spot for education and the country.
The methodology employed by CNBC to determine "America's Top States for Business in 2023" involved assessing all 50 states across ten key categories that influence business competitiveness. These categories encompass various aspects of the business environment, including workforce quality, access to capital, cost of doing business, infrastructure, economy, education, technology and innovation, quality of life, business friendliness, and cost of living.
Each category was then weighted to reflect its significance in shaping a state's overall business climate. CNBC's team of researchers and experts collected data from various sources, including government agencies, industry associations, and proprietary surveys.
The categories and their weights:
Workforce (16%): Assesses workforce quality, including STEM workers, degree holders, and worker training programs.
Infrastructure (15.6%): Evaluates transportation, broadband, access to markets, sustainability, and utility infrastructure.
Economy (14.4%): Considers GDP and job growth, fiscal health, corporate presence, and entrepreneurship.
Life, Health & Inclusion (14%): Rates livability, worker protections, inclusiveness, childcare, and reproductive rights.
Cost of Doing Business (11.6%): Analyzes tax burden, business climate, costs, and incentives.
Technology & Innovation (10.8%): Focuses on patents, research grants, and semiconductor industry involvement.
Business Friendliness (8.6%): Examines legal and regulatory environments, bureaucracy, and support for emerging industries.
Education (5%): Considers K-12 quality, higher education presence, and community college systems.
Access to Capital (2%): Assesses financing access through venture capital, lending, and state-backed programs.
Cost of Living (2%): Measures basic item costs and housing affordability.
In this year's study Virginia secured an impressive 7th place ranking in the Workforce category, highlighting its well-educated and skilled labor pool. In terms of Infrastructure, Virginia continued to shine, securing the 10th position, a testament to its efficient transportation systems and robust infrastructure. The state's Economy was also robust, earning a 13th place ranking. Virginia's commitment to Life, Health, & Inclusion landed it in the 16th spot, reflecting high quality of life and inclusivity.
While the Cost of Doing Business ranking was 34th, indicating room for improvement in business costs, the state excelled in Tech & Innovation, securing the 15th position. Virginia's business-friendly policies earned it the 6th place in Business Friendliness, further bolstering its appeal to companies. Finally, in Education, Virginia shone brightly, clinching the top position, reaffirming its status as a hub for quality education and talent development.
Virginia's Business-Friendly Environment (CNBC Rank: 2nd)
Virginia's second-place ranking in business-friendly environments is no accident. The state's strategic location near the nation's capital, a highly skilled workforce, access to major markets, and business-friendly policies make it a hub for companies to thrive.
While Virginia secured a fantastic result, it's North Carolina that has emerged as the best state for business this year, surpassing its neighbor to the north with higher rankings in several critical categories. North Carolina's workforce claimed the top spot in the country, thanks to a highly skilled and diverse talent pool that caters to the demands of modern industries.
Additionally, the state's robust and dynamic economy secured the 3rd position, reflecting impressive job growth and fiscal stability. North Carolina's strength in Tech & Innovation, ranking 6th, underscores its commitment to fostering innovation and technological advancements, making it the frontrunner for businesses seeking a thriving and forward-thinking environment.
The rest of the top 10 states in CNBC's ranking for business-friendly environments comprise a diverse group of states, each offering unique advantages.
Tennessee secured its position by maintaining a competitive Cost of Doing Business and a strong economic landscape. Georgia, known for its vibrant business culture, excels in terms of its skilled workforce and strategic location.
Minnesota's solid performance in healthcare and inclusivity contributed to its ranking. Texas, a perennial economic powerhouse, continues to draw businesses with its robust economy and business-friendly policies. Washington boasts a thriving technology sector and accessibility to major markets. Florida's appeal lies in its sunny climate, low taxes, and tourism industry.
Utah's strong technology presence and workforce have made it an attractive destination for companies. Michigan, with its automotive and manufacturing heritage, has diversified its economy and earned a place in the top 10 with innovation and revitalization. Together, these states offer a diverse range of opportunities and advantages for businesses looking to thrive in the United States.
In rest of the Mid-Atlantic region, Maryland, New York, New Jersey, Pennsylvania, and Delaware all performed solidly in CNBC's 2023 ranking of top states for business. Maryland secured the 22nd position, thanks to its diverse economy and access to skilled workers.
New York, a financial and cultural hub, earned the 20th spot with its robust economy. Neighboring New Jersey ranked 19th, with its strategic location and strong healthcare sector playing key roles. Pennsylvania, known for its industrial legacy, excelled in workforce and infrastructure, securing the 15th position. Lastly, Delaware, renowned for its business-friendly environment, landed at 18th place.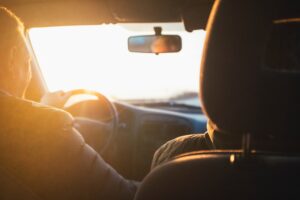 Hampton Roads
We here in Hampton Roads can talk at length about tribulations caused by rush hour 264, or by congestion at our many tunnels and bridges. But what about the financial impact traffic has?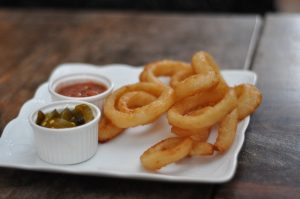 Designate a driver, load the car, and embark on a...

These cities were compared by analyzing five key...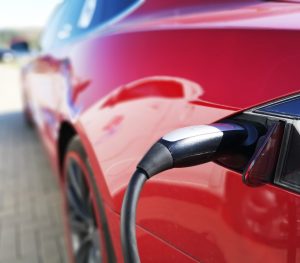 News
The program provides a $2,500 rebate after the purchase or lease of a new or used vehicle…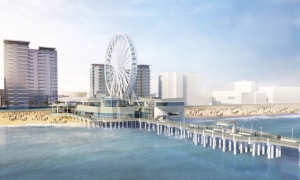 Hampton Roads
On March 9, the city posted a public notice inviting submissions for consideration specifying what it was seeking in the eventual replacement to the old pier.