Hampton Roads Wins Grand Prize In Smart Infrastructure Challenge
Stay up to date with the latest.
The unreachable target of
Formula One championships is now within sight.
Hampton Roads Wins Grand Prize In Smart Infrastructure Challenge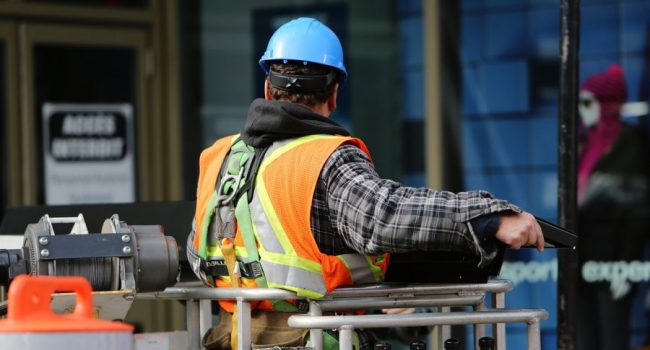 Regionalism is finally coming to the nation's oldest region.
-Finish 6 w's:  WHO WHAT WHEN WHERE WHY HOW WHYUSHOULDCARE
-Why reader should care, why story is topical.
-Important causes/potential consequences of news 
Outline > Lede/Nut: hr wins challenge, boost to regionalism > competition > time/cost > need/uses digital port extended > marea/brusa > next 4 hr arena?      

Hampton Roads has been announced as Grand Prize Winner of the first Smart Infrastructure Challenge.
Venture Smarter announced the competition at the 2018 Smart Regions Congress at the National Press Club, stating it was intended to facilitate the goals of that body. Applicants were challenged with "creating a tech-enabled vision for integrating intelligent, interoperable systems into infrastructure," and winners would receive funding and other support to realize the plans.
The five South Hampton Roads cities (Virginia Beach, Norfolk, Chesapeake, Portsmouth, and Suffolk) collaborated on a plan called the Regional Connectivity Ring, that would connect the cities via high-speed cable.
The ring will be just over 100 miles long in total, linking all of South Hampton Roads to the cable landing station at 1900 Corporate Landing Parkway. This will bring high-speed 5G internet to all of South Hampton Roads and that means greater speeds for residents and greater economic development opportunities to all participating cities and the rest of the region.
One could even envision a high-speed extension along the future interstate 87 to the Research Triangle one day to link the two regions even more closely.
The next step for Hampton Roads regionalism? It could be the Stadium that several cities have been looking at individually in recent years.
Source course: Pilot > google > wiki > sources
Research/documents:
Start by figuring out the problem and its solution. Conflict resolution is a key element of any good story. That's why you need to start by finding out what the obstacle was and how it was eventually overcome. From there, you can focus on how the people within your story got from point A to B.

Be curious about the WHY. Always ask why, as it helps you better understand motivations, adds important nuances and details to the story, and helps fill in holes. Ask why when the question naturally arises in your mind.

Ask emotion-based questions. When interviewing people, try to tease out the emotions around the situation to add a human element to what you're writing, as it makes the story more relatable on a personal level. Instead of asking only surface-level questions, delve a bit deeper with questions like, "How did you feel about X? Was it frustrating/exciting/nerve-wracking?"

Make notes on the details. Details are what make your story compelling and interesting. Be observant while interviewing clients, doing research, or digging into case studies. Look for the details that others may be glossing over. As you come across interesting data points, quotes, or conclusions, make detailed notes.

Look for results and hard numbers. Black and white elements eliminate ambiguity make your story more powerful. Look for tangible outcomes like numbers, stats, etc. that validate and concrete the solution or conflict resolution you're focused on.
If you can do these five things while researching and writing, you can make major improvements to the content you create. A few other journalistic habits to keep in mind:
Be prepared. Have questions ready beforehand if you're interviewing someone. Be ready to take notes/record the conversation.

Take your time. The best writing happens when an idea has marinated in your mind for a while and you've had time to think deeply about the underlying story you're trying to tell. Don't rush it.

A good editor works wonders. Having a good editor that you can turn to for objective feedback can improve your writing 100-fold. If you're too close to the story, a good editor can spot the weak areas and suggest ways it could be better/stronger.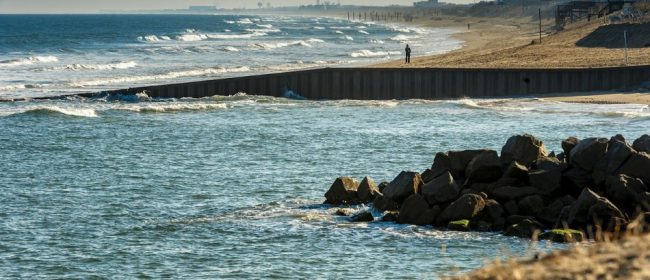 Facebook Page: Please enter a valid URL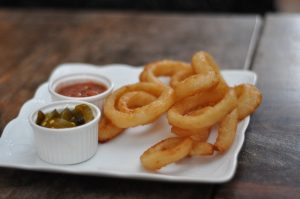 Entertainment
Designate a driver, load the car, and embark on a tour of the city's best eateries one course at a time.