Hampton Roads Cities: Among The Best For First-Time Home Buyers In 2023
Stay up to date with the latest.
Hampton Roads: Your First Home Awaits
Two of the top ten cities for first-time home buyers are right here in Hampton Roads, according to a new report by personal finance website Wallethub.
They compared 300 U.S. cities of different sizes across three key dimensions: Affordability, Real-Estate Market, and Quality of Life. These dimensions were evaluated using 22 relevant metrics, each assigned a specific weight. The cities were then ranked based on their overall scores, with consideration given only to the city proper in each case.
The metrics covered factors such as housing affordability, job market prospects, cost of living, crime rates, and more. Data from reputable sources, including the U.S. Census Bureau and Bureau of Labor Statistics, were used for the analysis. As a result, Hampton Roads cities emerged as excellent choices for first-time home buyers due to their affordability, strong job markets, and desirable quality of life factors.
According to WalletHub, Palm Bay, FL earns the title of the best city for first-time home buyers this year. With its thriving real estate market, competitive housing prices, and a wide array of amenities, Palm Bay offers an ideal environment for those stepping into homeownership for the first time.
The city's affordable housing options, coupled with favorable job market prospects and a high quality of life, make it an attractive choice for young professionals and families alike.
Closer to home, Chesapeake stands as the 9th-best city for first-time home buyers this year, and among midsize cities it secures the 5th position. The city's standout feature lies in its impressive affordability, ranking 10th in the country.
For those embarking on their homeownership journey, Chesapeake offers a welcoming real estate market with competitive housing prices that cater perfectly to first-time buyers.
Virginia Beach is the 15th-best city for first-time home buyers this year, and the 4th-best among big cities. Virginia Beach's strongest category in the study was quality of life, securing the 25th spot overall.
As part of the vibrant metropolitan area, these cities benefit from a wide range of amenities, family-friendly attractions, and excellent educational institutions. With their picturesque beaches, thriving cultural scene, and abundant recreational opportunities, Chesapeake and Virginia Beach present an ideal setting for first-time home buyers seeking a perfect balance between a high-quality living experience and a promising future.
Some of The Attractive Aspects of Hampton Roads for First-Time Home Buyers
Affordability and Competitive Housing Prices: Hampton Roads boasts a cost of living that remains highly competitive compared to many other regions. First-time buyers can find homes at attractive prices, making homeownership more achievable.
Strong Job Market and Employment Prospects: The region's diverse industries and growing economy provide ample employment opportunities for young professionals and families alike. Low unemployment rates and positive job growth statistics add to the region's appeal.
Family-Friendly Amenities and Quality of Life Offerings: Hampton Roads cities are replete with parks, recreational activities, and entertainment options for residents of all ages. The presence of excellent schools and educational institutions, along with quality healthcare facilities, ensures a fulfilling and nurturing environment for families.
Transportation Infrastructure and Accessibility: Hampton Roads benefits from well-developed transportation infrastructure, making commuting a breeze and enhancing connectivity throughout the region.
Embarking on your home buying journey can be overwhelming, but these tips will help you make well-informed decisions:
Understand the Local Real Estate Market: Research the current market trends and property values in Hampton Roads to ensure you make a wise investment.
Utilize First-Time Home Buyer Programs: Explore the available programs and incentives that cater specifically to first-time buyers, helping you achieve your homeownership dreams.
Find the Right Real Estate Agent: Partner with a knowledgeable and experienced real estate agent who understands the Hampton Roads market and can guide you throughout the buying process.
Consider Future Growth and Development: Look into the region's future development plans and potential changes that might impact property values and the overall living experience.
Several other Hampton Roads cities are also among the best in the country for first-time home buyers. Newport News ranks 34th, Hampton secures the 37th position, and Norfolk follows closely at 54th. Around the state.

Food
There's no question why pizza is so popular. This combination of fresh, aromatic bread with stringy cheese, tangy sauce, and savory toppings is cheap, relatively easy, and near-ubiquitous.

And two other Hampton Roads cities are also in the...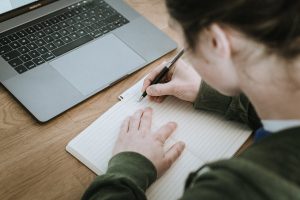 Education
With Tidewater Community College's transfer program, you can be guaranteed a transfer..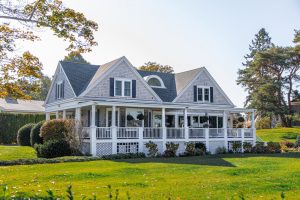 Financial
Americans are needing to work longer to afford a home and are facing more competition than in the past, and these challenges make it especially daunting for the first-time buyer.