Transforming Norfolk's Urban Landscape: Introducing the Façade Improvement Grant
Stay up to date with the latest.
Revitalizing Norfolk's Commercial Corridors
Norfolk business owners can now apply for a grant to revitalize their commercial spaces and contribute to the transformation of the city's urban landscape.
Developed in partnership with the local business community, Norfolk's Facade Improvement Grant aims to revitalize urban commercial corridors and uplift the surrounding neighborhoods they serve. The program offers eligible commercial building owners and small businesses the opportunity to undertake exterior and interior renovations that align with the areas' unique character, fostering a more prosperous future for all.
What is the Facade Improvement Grant?
The Facade Improvement Grant Program is an effort designed to enhance the visual appeal of Norfolk's commercial corridors and build stronger bonds between businesses and neighborhoods. The grant provides financial assistance for eligible commercial building owners and businesses to make exterior and interior improvements, such as fresh paint, new signage, improved lighting, and aesthetic and operational upgrades. By transforming these spaces, the program aims to create a more inviting and dynamic environment for residents and visitors alike.
Who can apply for the Facade Improvement Grant?
The Facade Improvement Grant is open to Norfolk-based commercial property owners and businesses that meet specific criteria. To be eligible, owners of for-profit commercial buildings must ensure that the building's use conforms to all current codes and ordinances, while non-conforming uses are not allowed.
For businesses and tenants, the eligibility criteria are equally important. Existing businesses looking to expand and home-based businesses interested in moving to bricks and mortar are encouraged to apply. However, franchise businesses, non-profits, and religious institutions are not eligible to participate. Tenants applying for the facade grant must have approval from the building's owner at the time of the grant application submission.
Grant Details for Property Owners:
If you are a property owner, you may be eligible for a grant of up to $50,000, provided you can match 10% of the grant amount. All projects must be completed within one year from the execution of the grant agreement. Allowable purchases include building entrances, lights, doors, windows, awnings, art murals, and various architectural and design services. However, expenses such as real estate purchases, operating licenses, inventory, and marketing are ineligible for reimbursement.
Grant Details for Tenants/Businesses:
For tenants and businesses, the Facade Improvement Grant offers up to $25,000 with a required 10% match. To apply, tenants must have a letter of support from their landlords and at least 18 months remaining on their lease at the time of application. Similar to property owners, eligible expenses for tenants include exterior signage, interior lighting, interior walls removal/installation, and interior design services, among others.
Application Requirements:
To apply for the Facade Improvement Grant, applicants must meet certain requirements. Conceptual drawing/renderings must be provided prior to application submission, showcasing the planned renovations. Additionally, applicants must be up to date on all taxes, permits, and fees upon submission of the application. A mandatory Commercial Corridor Facade Grant Workshop must be attended before applying, where valuable information and guidelines will be shared to ensure successful grant applications.
How to Apply:
The Application Portal for the 2023 Facade Improvement Grant opens on August 1st at 9:00 am and closes on September 8th at 11:59 pm. Before applying, make sure to attend a mandatory Commercial Corridor Facade Grant Workshop and collect the required documents. Remember that the grants are competitive and subject to application approval by the Facade Grant Committee.
For detailed information on applicant qualifications, eligibility requirements, and grant parameters, visit Norfolk's Commercial Corridor Program page:

General
The study used eight factors to determine the most and least stressed…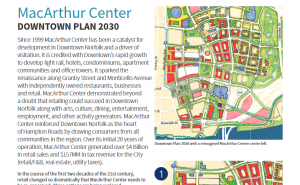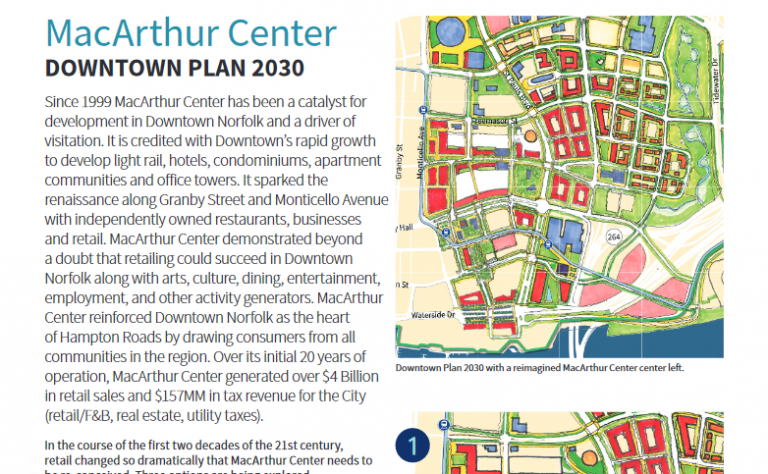 Changes to the MacArthur Center are part of the bold...

Researchers at WalletHub wanted to find the best-run cities in...

Entertainment
It will be one of the largest in the world.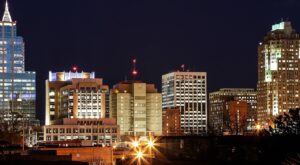 General
The ten largest cities in North Carolina.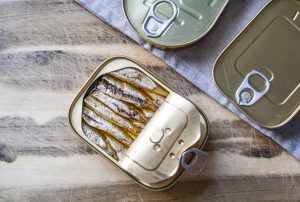 Health
A discover made like so many others – completely by accident.