Jovan - Heating & Cooling
Meet Jovan L. Dailey, owner of Dailey & Son's Heating & Cooling, a local HVAC business that takes pride in providing quality service and personalized solutions to their customers.
Jovan is an Army veteran, and his sense of duty and commitment to service didn't end with his time in the military. After serving a tour in Iraq, he attended Advanced Technology Institute, and at the same time, he was also gaining valuable experience working with a local HVAC company. He would start his own business while at ATI, and today, as a Certified Master Technician in the heating and cooling industry, Jovan has an in-depth understanding of the intricate workings of these systems.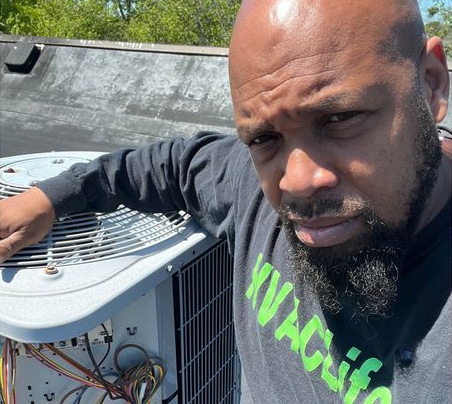 a personalized approach to finding a system that's both efficient and effective
What sets Dailey & Son's Heating & Cooling apart from the rest is their commitment to personalized service. Jovan himself visits all job sites, and when in a customer's home, he performs a load calculation to give them a system that is tailored to their specific needs. The business offers air-to-air, geothermal, and gas furnaces, and ensures that each customer receives a system that is both efficient and effective.
Jovan believes in clear communication at all times, and he ensures that his customers have direct access to him. As a result, the business has received numerous positive reviews and testimonials from satisfied customers. One such customer had been struggling with a leaking line for years, calling multiple companies to fix the issue to no avail. But when Jovan visited the job site, he quickly realized that the problem was actually located underneath the concrete slabs. With his expertise and dedication to quality, he was able to resolve the issue and provide the customer with a long-lasting solution.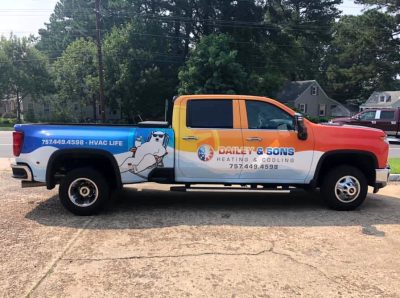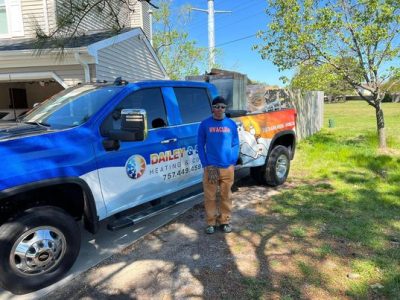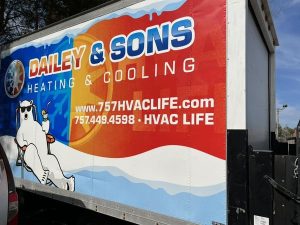 Jovan understands the value of investing in his employees, which is why he places great emphasis on their training and development. He believes that a well-trained and motivated team is crucial for providing exceptional service to the Hampton Roads community. In line with this philosophy, Jovan also makes it a priority to promote from within, recognizing the importance of fostering a positive work environment where employees feel valued and supported. By prioritizing the well-being and professional growth of his team, Jovan is ensuring that Dailey & Son's Heating & Cooling remains a reliable and trusted provider of HVAC services for years to come.
Contact Dailey & Son's Heating & Cooling

One of the best for black entrepreneurs.