Hampton Roads One Of The Places With Highest Proportion Of Black-Owned Businesses
Stay up to date with the latest.
A New Black Mecca?
Black-owned businesses

The prevalence of black-owned businesses is on the rise in the US. Pew Research Center data shows that between 2017 and 2020 the number of such businesses increased by 14 percent, and they grossed $141 billion in 2020 alone.
Highlighting the success and impact of black-owned businesses is crucial, as these entrepreneurs have historically faced systemic barriers to accessing capital and resources.
Historically, it is arguably the United States federal government itself that played the most significant role in creating challenges and barriers for black entrepreneurs, particularly in the realm of economic opportunity.
Redlining, a practice of denying loans and other financial services to residents of predominantly black neighborhoods, was a policy actively pursued by the federal government and financial institutions in the mid-20th century.
This practice effectively prevented black people from building wealth through homeownership and limited their ability to invest in their communities. Additionally, the federal government at times destroyed thriving black business districts, such as Black Wall Street in Tulsa, Oklahoma, with the construction of the interstate highway system, which often ran through predominantly black neighborhoods forcing residents to relocate.
The federal government also sought to engineer a more defined class divide by providing white veterans with access to GI Bill benefits after World War II–such as affordable home loans, college tuition, and job training programs–while often denying these benefits to black veterans.
These historical injustices have had lasting effects on black communities and highlight the need for continued efforts to address systemic inequalities and promote economic justice for all.
By shedding light on places that are home to a large number of thriving black-owned businesses, we can celebrate their achievements in the face of these challenges, and inspire others to follow in their footsteps. Additionally, supporting black-owned businesses is an important way to promote economic growth and foster a more inclusive and equitable society.
The best places for black entrepreneurs
This year's SmartAsset study on black entrepreneurship compared the 200 largest metro areas using a number of relevant factors in three categories: prevalence of black-owned businesses, new business success, and income and job security.
The researchers found that the best metro area for black people starting a business is Austin, TX, followed by Charlotte, NC and Atlanta, GA.
While Hampton Roads wasn't exactly near the top this year (we ranked a respectable 21st), the study did reveal that the region is one of six places where the proportion of black-owned businesses is more than twice the national average of 2.44%. In Hampton Roads the proportion of businesses owned by black people is 6.83%.
The other five areas were Atlanta, GA (7.42); Washington, D.C. (7.01%); Memphis, TN (6.42%); Richmond, VA (5.88%); and Charlotte, NC (4.94%). Fourteen other metro areas were over the national average.
The study also found that the area has a high rate of entrepreneurship overall, with a self-employment rate of 9.3%, which is higher than the national average of 8.5%.
One area of concern for Hampton Roads, however, is the low score in the category of rate of success. SmartAsset created this category using data on the percentage of new businesses, the survival rate, and the percentage of businesses with sales exceeding $250,000. The low score in this category might explain why Hampton Roads could only muster a rank of 21 on the overall score, and it suggests there are still some formidable challenges to be overcome.
The benefits of having a large proportion of black-owned businesses
Having a large proportion of black-owned businesses in Hampton Roads or any other region has several benefits for the region's economy and its residents.
These businesses contribute to increased economic growth and development by generating revenue, creating jobs, and stimulating local economic activity. This not only benefits the owners of the businesses, but also creates a ripple effect that benefits other businesses and residents in the community.
Additionally, having a healthy and diverse economic landscape that includes black-owned businesses helps to attract new residents and investors, as well as promote the city's reputation as a vibrant and dynamic place to live and work.
Addressing the challenges facing black-owned businesses
While Hampton Roads has a thriving community of black-owned businesses, these businesses face the same challenges faced by others elsewhere. One of the biggest, of course, is access to capital and financing.
Black-owned businesses often struggle to secure loans or investment funding, due in part to the historic and ongoing effects of systemic racism and discrimination. This lack of access to capital can make it difficult for these businesses to grow and scale up, limiting their potential impact on the local economy.
Obstacles like this are not unique to Hampton Roads, but they underscore the ongoing need for support and resources to help black-owned businesses succeed and thrive in today's economy. By working together to address these challenges, a community can help to create a more equitable and inclusive community for all entrepreneurs.
Initiatives
In light of the ongoing challenges facing black-owned businesses in Hampton Roads, there are a number of initiatives and programs in place to support these entrepreneurs.
The City of Virginia Beach has established the Minority Business Council, which works to promote and support minority-owned businesses through education, networking, and advocacy. The council also provides resources and information on financing and contracting opportunities.
Additionally, local organizations such as Black BRAND, which acts as the Black Chamber of Commerce in Hampton Roads, provide support and resources to black-owned businesses in the region. These organizations offer training and mentorship programs, networking events, and other opportunities for business owners to connect and grow their businesses.
Some banks and financial institutions in the region have also started offering specialized lending programs and other resources aimed at supporting minority-owned businesses. These efforts are an important step towards creating a more equitable and inclusive business community here, and they underscore the ongoing need for support and resources to help black-owned businesses succeed.
Other resources that business owners can take advantage of both in Hampton Roads and elsewhere:
Small Business Development Centers (SBDCs): These centers offer free or low-cost business consulting and training services to small businesses. SBDCs are often located at universities, colleges, or economic development organizations.
Business incubators: These programs provide startups with access to affordable office space, equipment, mentorship, and networking opportunities.
Small Business Administration (SBA) loans: The SBA offers loans with low-interest rates and flexible repayment terms to help small businesses access capital.
Tax incentives: Many state and local governments offer tax incentives to small businesses in order to encourage investment and job creation.
Procurement opportunities: The federal government and some state and local governments have programs designed to help small businesses win government contracts and access new markets.
Grants: Various local, state, and federal programs offer grants to small businesses that meet specific criteria.
Marketing assistance: Some government programs offer marketing and advertising assistance to small businesses, helping them to reach new customers and expand their market share.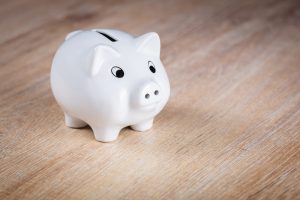 Financial
Virginians scored particularly high in the area of "Financial Planning & Habits," where the state was first in the nation.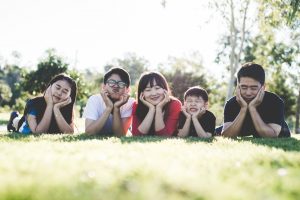 Virginia Beach is the 5th best city for families, according...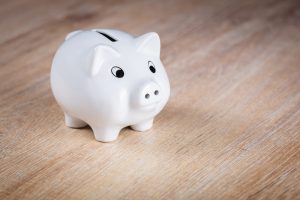 Financial
Virginians scored particularly high in the area of "Financial Planning & Habits," where the state was first in the nation.

General
42 Ocean is going up next to the new Marriott Oceanfront Hotel and will feature luxury condos…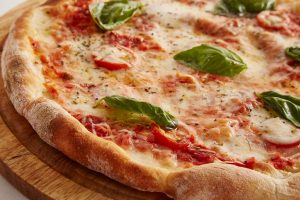 Food
4676 Princess Anne Rd
Ste 170
Virginia Beach, VA 23462