Virginia Beach is One of the Top 50 Cities to Start a Business In
Stay up to date with the latest.
The unreachable target of
Formula One championships is now within sight.
Virginia Beach is One of the Top 50 Cities to Start a Business In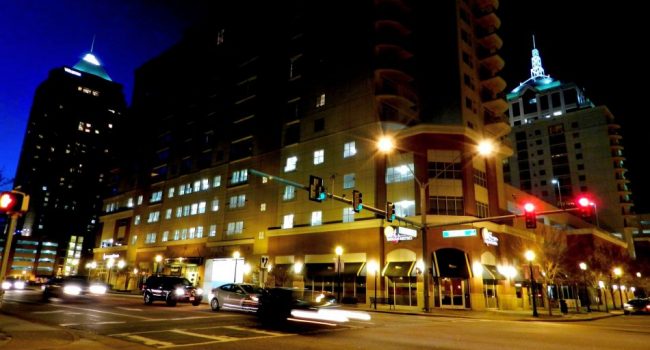 Yes, really. The secret ingredient to the perfect mid-day nap is our old friend coffee. But employed in a way that might surprise you.
Inc.com has presented a list of what it considers the best places in the country to start a business. Austin, Texas tops the list, with Richmond, Virginia at 35 and Virginia Beach coming in at number 49.
Inc.com looked at seven metrics to compile the list: rate of entrepreneurship, high-growth company density, population growth, net business creation, wage growth, job creation, and early-stage funding deals.
About Virginia Beach, the writers say:
Maritime logistics and tourism are big as well, but business leaders are eager to diversify the economy. 757 Angels is a major player in the percolating startup ecosystem, investing in firms like Embody (cutting-edge treatment provider for tendon and ligament injuries) and Psionic (creator of lidar technology for autonomous vehicles). Reaktor Business Technology Innovation Center, which recently raised nearly $10 million, is busy nurturing aerospace startups. And colleges are doing their part: Old Dominion started an entrepreneurship program two years ago, and an incubator is coming soon to Norfolk State.
Sure, Ocean View Beach is actually on the bay and not the oceanfront, but it's still a great beach, and you should be able to stand on your roof and see the ocean under the the bridge from there.
2018 Best Places To Start A Business
-Finish 6 w's:  WHO WHAT WHEN WHERE WHY HOW WHYUSHOULDCARE
-Why reader should care, why story is topical.
-Important causes/potential consequences of news 
Outline > Lede/Nut >      

Source course: Pilot > google > wiki > sources
Research/documents:
Start by figuring out the problem and its solution. Conflict resolution is a key element of any good story. That's why you need to start by finding out what the obstacle was and how it was eventually overcome. From there, you can focus on how the people within your story got from point A to B.

Be curious about the WHY. Always ask why, as it helps you better understand motivations, adds important nuances and details to the story, and helps fill in holes. Ask why when the question naturally arises in your mind.

Ask emotion-based questions. When interviewing people, try to tease out the emotions around the situation to add a human element to what you're writing, as it makes the story more relatable on a personal level. Instead of asking only surface-level questions, delve a bit deeper with questions like, "How did you feel about X? Was it frustrating/exciting/nerve-wracking?"

Make notes on the details. Details are what make your story compelling and interesting. Be observant while interviewing clients, doing research, or digging into case studies. Look for the details that others may be glossing over. As you come across interesting data points, quotes, or conclusions, make detailed notes.

Look for results and hard numbers. Black and white elements eliminate ambiguity make your story more powerful. Look for tangible outcomes like numbers, stats, etc. that validate and concrete the solution or conflict resolution you're focused on.
If you can do these five things while researching and writing, you can make major improvements to the content you create. A few other journalistic habits to keep in mind:
Be prepared. Have questions ready beforehand if you're interviewing someone. Be ready to take notes/record the conversation.

Take your time. The best writing happens when an idea has marinated in your mind for a while and you've had time to think deeply about the underlying story you're trying to tell. Don't rush it.

A good editor works wonders. Having a good editor that you can turn to for objective feedback can improve your writing 100-fold. If you're too close to the story, a good editor can spot the weak areas and suggest ways it could be better/stronger.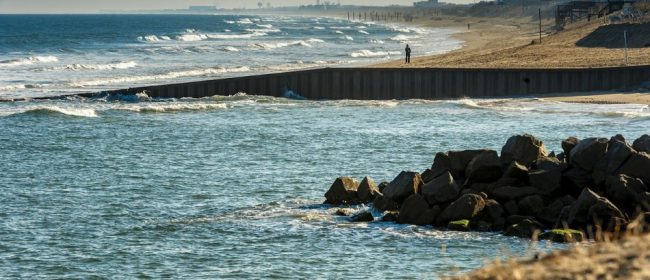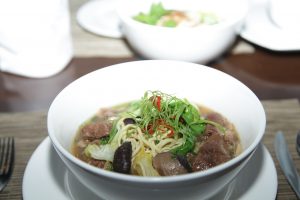 The best Chinese restaurant in the country is here in...
Facebook Page: Please enter a valid URL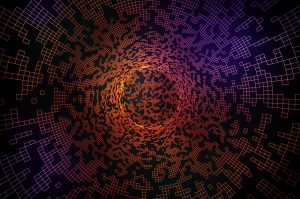 News
The cable is a joint project between Facebook, Microsoft, and Telxius, meaning some of the world's best known tech giants now have a home in Virginia Beach.