Chesapeake & Virginia Beach Among The Places Where Black People Fare Best Economically
Stay up to date with the latest.
Best Cities For Black Success
Economic challenges facing black Americans
It's well known that black Americans have long faced significant economic challenges shaped by systemic racism and discrimination from actors in all levels of American society.
One example of this is redlining, a practice where banks and other institutions–often under the direction of the federal government–refused to provide financial services to predominantly black neighborhoods, effectively trapping black families in generational poverty and limiting their ability to accumulate wealth.
Another example would be the destruction of what were called the "black Wall Streets," sometimes using development, like the construction of the interstate highway system in the mid-twentieth century.
These historical events, along with ongoing discrimination and disparities in access to education, employment, and housing, continue to impact the economic well-being of black Americans today.
Where Black Americans Fare Best Economically: Key Findings
While black people across the country faced the same or similar obstacles, efforts to suppress their communities naturally would have found varying levels of success.
The people at SmartAsset wanted to know where black people are faring the best in modern America, so conducted a study that used a data-driven approach to determine where black Americans are thriving economically.
They analyzed factors like household income, homeownership rates, and unemployment rates to determine which counties and cities were providing the most economic opportunities for black people.
The study also took into account other factors like the racial makeup of the population and the level of education in the area. The study drew on data from a range of sources, including the US Census Bureau and the Bureau of Labor Statistics.
According to SmartAsset, the city where black people are most likely to succeed is Murfreesboro, TN.
One of the most noteworthy findings of the SmartAsset study is the strong ranking of Chesapeake and Virginia Beach, with both landing in the top 10 cities for black economic success.
Chesapeake was ranked 3rd in the study, while Virginia Beach came in at an impressive 6th. About Chesapeake:
Economic Opportunities in Virginia Beach and Chesapeake
Virginia Beach and Chesapeake offer a range of economic opportunities that have helped to drive their success in the SmartAsset study. Both cities are home to a number of major employers, including military bases, healthcare systems, and universities.
These employers provide stable, well-paying jobs with good benefits that can help black Americans build wealth and achieve economic security.
Another key factor is the strong entrepreneurial ecosystem in both cities. People in both cities have taken steps to invest in economic development initiatives that promote entrepreneurship and small business growth.
For example, Black BRAND is a 501c3 that describes itself as "the hub for black business innovation in the Hampton Roads and the Dan River Regions."
The organization is dedicated to promoting economic growth and opportunity for black entrepreneurs and business owners, and they offer a range of services, including access to funding and capital, business coaching and mentorship, networking and collaboration opportunities, and marketing and promotional support.
They're just one of multiple such organizations in Hampton Roads.
These initiatives and others like them are helping to create a more equitable and just economy in Virginia Beach and Chesapeake, and serve as models for other communities looking to promote greater economic opportunity for black Americans.
Additionally, the local governments in both cities have made a commitment to promoting diversity, equity, and inclusion in the workplace and in the broader community. This includes initiatives to reduce barriers to entry for underrepresented groups, such as minorities and women.
Together, these factors create an environment that is supportive of black economic success and underscores the importance of creating opportunities for all members of a community to thrive.
Educational and workforce development opportunities in the region
The local public school systems in Chesapeake and Virginia Beach provide a solid foundation for students, with a range of academic programs and extracurricular activities to help them succeed.
In addition, the area is home to several universities, including two HBCU's, Norfolk State University and Hampton University, both of which offer a wide range of undergraduate and graduate degree programs.
It also has several community colleges, including Tidewater Community College and Paul D. Camp Community College, which offer associate degree programs and workforce training opportunities in fields such as healthcare, technology, and skilled trades. In total, the region has 33 universities, colleges, and trade schools.
Challenges and Opportunities for Improvement
Despite their relative success, there are still challenges that black Americans face in Virginia Beach and Chesapeake, and opportunities for improvement.
One of the key challenges is the persistent racial wealth gap, which can limit economic opportunities for black Americans and make it more difficult to build wealth and achieve financial security.
In addition, while the area has made progress in promoting entrepreneurship and small business growth, there is still a need for greater investment in these areas, particularly in underserved communities.
Persistent racial disparities continue to exist in not only wealth, but also in parts of life directly impacted by wealth.
There are significant disparities in educational attainment and health outcomes, with black residents more likely to experience poor health and have lower life expectancies than white residents.
These persistent disparities are the result of a range of systemic factors, including historical discrimination, segregation, and unequal access to resources and opportunities. Addressing them will require a sustained effort from government, businesses, and community organizations, working together to create more equitable and just policies and programs.
Where Black People Fare Best Economically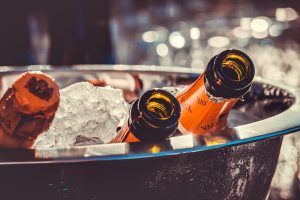 Entertainment
Both Norfolk and Chesapeake also appear high on the list.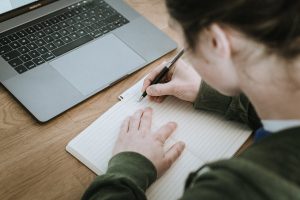 With Tidewater Community College's transfer program, you can be guaranteed...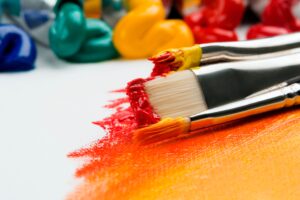 Hampton Roads
This honor comes with an opportunity for funding for local nonprofits using innovation to improve their communities.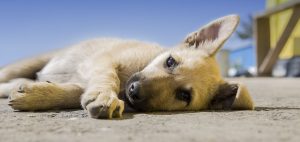 Hampton Roads
They're no longer only welcome in the morning.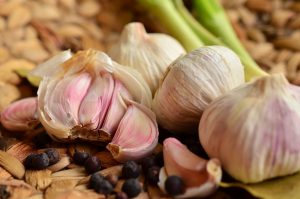 Food