New Rail Service Between Norfolk, Richmond, And D.C. Coming Later This Year Thanks To $3.7 billion "Game-Changer" Deal
Stay up to date with the latest.
-Finish 6 w's:  WHO WHAT WHEN WHERE WHY HOW WHYUSHOULDCARE
-Why reader should care, why story is topical.
-Important causes/potential consequences of news 
Outline > Lede/Nut >      

A $37 billion blockbuster deal between Virginia and freight railroad CSX could be a game changer for travel to Hampton Roads and the Research Triangle in just ten years.
The new deal will see the state buy up a total of 225 miles of rail and 350 miles of right-of-way.
Governor Northam said about the deal, "We have a once-in-a-generation opportunity to make our rail system work better for everyone, both in Virginia and along the entire East Coast. This agreement will change the future of transportation in Virginia, improving our ability to move people and goods across the state, and opening up potential rail service in underserved parts of the Commonwealth."
Amtrak Senior Executive Vice President and COCO Stephen Gardner said, "This program is a model for the nation of how to grow passenger and freight service together in order to relieve congestion, protect our environment, and enhance mobility."
As soon as late this year a new round-trip train will be running the length of the Mid-Atlantic corridor, traveling between Hampton Roads, Richmond, and D.C./Baltimore and continuing on to New York thanks to the deal, one expected to dramatically increase rail travel in Virginia.
The deal is also expected to help complete high-speed rail throughout the Mid-Atlantic corridor thanks to the acquisition of rail between Petersburg, Va and Ridgeway, Nc.
Facebook Page: Please enter a valid URL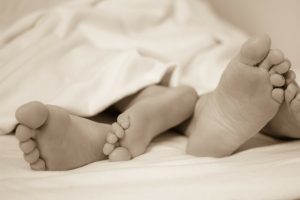 General
Virginia really is for lovers.