New Navy Carrier To Be First Named After An African American
Stay up to date with the latest.
The unreachable target of
Formula One championships is now within sight.
New Navy Carrier To Be First Named After An African American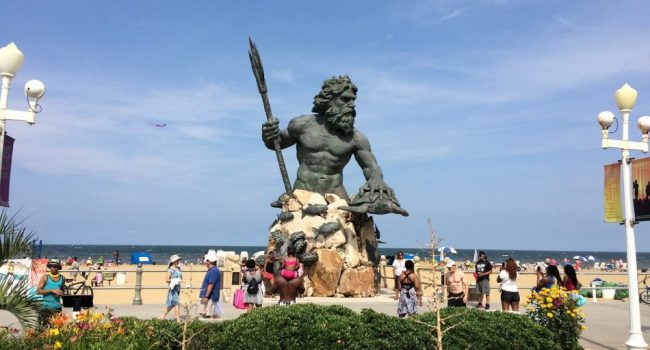 Yes, really. The secret ingredient to the perfect mid-day nap is our old friend coffee. But employed in a way that might surprise you.
Draft
December 7, 1941 was a pleasant day in Hawaii, when out of the sky appeared 350 Japanese bombers and fighters intent on striking a blow at the Pacific fleet.
As the US was not yet directly involved in hostilities taking place in Europe and Asia, the attack that day—intended to initiate the Pacific war by crippling Japan's only true threat in that theater—was an important one strategically for both nations. America's capital ships were targeted, and 4 battleships were sunk and 2,335 Americans were killed, but amid the devastation there were people who fought back bravely, and Doris Miller was one of them.
A Mess Attendant and amateur boxer aboard the battleship USS West Virginia, Miller had just served breakfast when the call for general quarters came, and he rushed to his station to find it knocked out by Japanese fire. Before he could fight, an officer asked Miller to help tend to the ship's captain, who was mortally wounded, but still giving commands.
After helping to move the captain to a safer location on the ship, Miller manned a gun he wasn't familiar with and began firing. He fired until he ran out of ammo, then—the ship hit by several torpedoes and armor-piercing bombs—he helped injured men to safety before the battleship sank.
On May 27 Miller was awarded the Navy Cross by Admiral Chester Nimitz, who go on to be the Supreme Allied Commander in the Pacific Theater of the war.
For distinguished devotion to duty, extraordinary courage and disregard for his own personal safety during the attack on the Fleet in Pearl Harbor, Territory of Hawaii, by Japanese forces on December 7, 1941.
Miller died in battle two years later, when his ship was attacked and sunk by a Japanese submarine.
On Martin Luther King, Jr. Day 2020, Acting Navy Secretary Thomas B. Moldy announced at Joint Base Pearl Harbor-Hickam that USS Doris Miller is the name of the navy's newest carrier—the heart of the fleet and the pride of the US navy. She will be a Ford class carrier, at over 1000 feet long and a displacement of 10,000 tons and will be home to over 3,000 men and women. The ship is scheduled to be commissioned in 2030.
Top 10 Best Run Cities In The US
-Finish 6 w's:  WHO WHAT WHEN WHERE WHY HOW WHYUSHOULDCARE
-Why reader should care, why story is topical.
-Important causes/potential consequences of news 
Outline > Lede/Nut >      

Source course: Pilot > google > wiki > sources
Research/documents:
Start by figuring out the problem and its solution. Conflict resolution is a key element of any good story. That's why you need to start by finding out what the obstacle was and how it was eventually overcome. From there, you can focus on how the people within your story got from point A to B.

Be curious about the WHY. Always ask why, as it helps you better understand motivations, adds important nuances and details to the story, and helps fill in holes. Ask why when the question naturally arises in your mind.

Ask emotion-based questions. When interviewing people, try to tease out the emotions around the situation to add a human element to what you're writing, as it makes the story more relatable on a personal level. Instead of asking only surface-level questions, delve a bit deeper with questions like, "How did you feel about X? Was it frustrating/exciting/nerve-wracking?"

Make notes on the details. Details are what make your story compelling and interesting. Be observant while interviewing clients, doing research, or digging into case studies. Look for the details that others may be glossing over. As you come across interesting data points, quotes, or conclusions, make detailed notes.

Look for results and hard numbers. Black and white elements eliminate ambiguity make your story more powerful. Look for tangible outcomes like numbers, stats, etc. that validate and concrete the solution or conflict resolution you're focused on.
If you can do these five things while researching and writing, you can make major improvements to the content you create. A few other journalistic habits to keep in mind:
Be prepared. Have questions ready beforehand if you're interviewing someone. Be ready to take notes/record the conversation.

Take your time. The best writing happens when an idea has marinated in your mind for a while and you've had time to think deeply about the underlying story you're trying to tell. Don't rush it.

A good editor works wonders. Having a good editor that you can turn to for objective feedback can improve your writing 100-fold. If you're too close to the story, a good editor can spot the weak areas and suggest ways it could be better/stronger.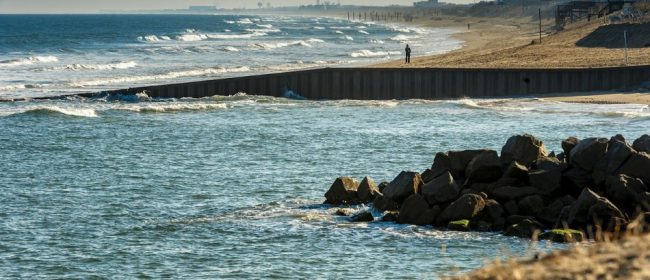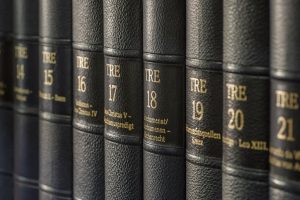 Share on facebook Share on google Share on twitter Share…
Facebook Page: Please enter a valid URL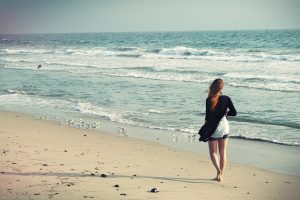 The Stranding Response Team at the Virginia Aquarium is trained…
Read More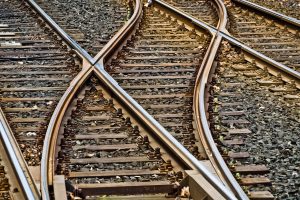 "This program is a model for the nation of how…
Read More
Click edit button to change this text. Lorem ipsum dolor sit amet, consectetur adipiscing elit