Virginia: The Best State for Teachers
Stay up to date with the latest.
Virginia: Excelling in Teacher Opportunities and Supportive Work Environments
The role that teachers play in shaping the future of our society cannot be overstated. They are the architects of knowledge and inspiration for generations to come.
The teaching profession, like any other, is significantly influenced by location, with some states emerging as better environments for teachers than others due to factors ranging from salaries and job security to the overall quality of the education system.
Recently, WalletHub conducted a comprehensive study to determine the best and worst states for educators. The study compared all 50 states and the District of Columbia across two key dimensions: "Opportunity & Competition" and "Academic & Work Environment." WalletHub assigned greater weight to the "Opportunity & Competition" dimension, recognizing the pivotal role of competitive salaries and job security in teachers' lives.
To evaluate these dimensions, a total of 24 relevant metrics were employed, each chosen to provide a holistic understanding of the conditions for living and working as a teacher. These metrics were graded on a 100-point scale, where a perfect score of 100 represented the most favorable conditions.
The "Opportunity & Competition" dimension, carrying a total weight of 70 points, encompassed various metrics such as starting and average teacher salaries, income growth potential, teacher pensions, tenure-related factors, and projections for teacher competition in the future.
The "Academic & Work Environment" dimension, accounting for 30 points, considered factors like the existence of digital learning plans, accessibility of instructional materials, state guidance on accessible technologies, the quality of the school system, pupil-teacher ratios, public-school spending per student, and teacher evaluation policies.
Finally, WalletHub calculated each state and the District of Columbia's weighted average across all these metrics to determine its overall score, which was then used to rank-order the states.
Results
According to WalletHub, Virginia is the best state for teachers in 2023, thanks to strong results in both of the two categories.
In the Opportunity & Competition category, Virginia clinched the top rank, demonstrating its commitment to providing teachers with exceptional career opportunities and competitive salaries. This achievement reflects the state's dedication to offering educators a well-balanced personal and professional life.
Virginia's impressive 11th place ranking in the Academic & Work Environment category underscores its commitment to fostering a high-quality education system and a supportive work environment for teachers.
So, what factors contributed to Virginia's exceptional ranking?
Competitive Salaries: Virginia offers competitive salaries for teachers, ensuring that educators are fairly compensated for their hard work and dedication.
Strong Job Opportunities: The state boasts a robust job market for educators, with ample opportunities for professional growth and development.
Supportive Work Environment: Virginia's education system fosters a supportive work environment, helping teachers thrive in their careers.
High-Quality Education System: Virginia is renowned for its commitment to quality education, which is reflected in the success of its students and the recognition of its teachers.
The Commonwealth of Virginia places a high value on education, and this commitment is evident in its well-funded schools, rigorous standards, and comprehensive teacher training programs.
Virginia goes the extra mile to provide teachers with benefits and opportunities that enhance their professional and personal lives. These include healthcare benefits, retirement plans, and various teacher development programs. Additionally, the state offers incentives to attract and retain top talent in the education field.
While Virginia has earned its title as the best state for teachers, there are always areas for improvement. Like any state, it faces challenges in education, such as ensuring equitable access to resources and addressing the unique needs of diverse student populations. However, Virginia's dedication to continuous improvement is a promising sign for the future.
Rounding out the top three in this year's study are New York in the 2nd position and Utah in the 3rd position, solidifying their status as strong contenders in the ranking of teacher-friendly states.

Hampton Roads
Last week we told you about how MoneyGeek concluded that Virginia Beach is one of the best cities in the country for Latinas to find success. Well, according the personal finance site, the same is also true for black women hoping to achieve the American Dream.

Not long after Virginia ABC stores began delivering libations.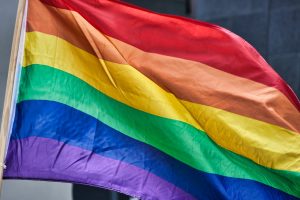 Virginia Beach has one of the most LGBTQ-friendly governments in...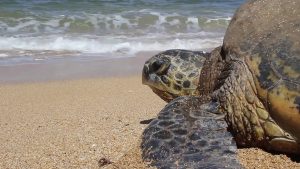 General
The Stranding Response Team at the Virginia Aquarium is trained for just such an occasion.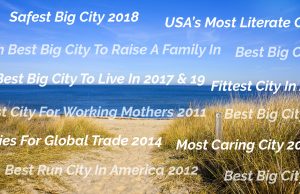 General
A collection of recent praise for the city by the bay and sea.