The Best Beaches in Virginia Beach
Stay up to date with the latest.
Get out and catch some rays
The unreachable target of
Formula One championships is now within sight.
The Best Beaches in Virginia Beach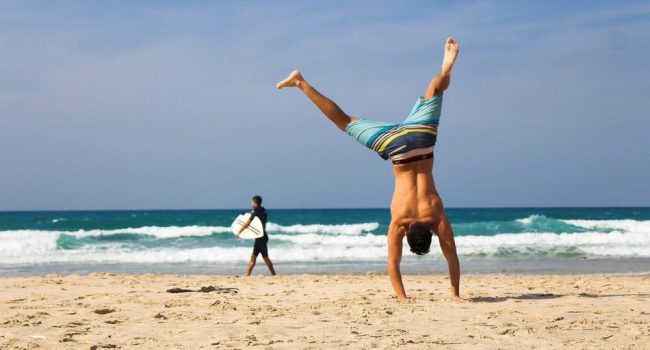 Whatever it is your sweet tooth has you craving, you'll find it here.
40 blocks of wide beach on the Atlantic Ocean, this is likely to be the first beach you encounter.
This one's for the kids. At the south end of the strip, just north of Rudee Inlet, you'll find an area set aside for the young ones to play. It's fully accessible, and offers beach wheelchairs that are free to use (first come first serve). Public restrooms are just yards away across the boardwalk, and attendants are normally available at the park between 8a and 8p.
If you want to find a quieter beach, one of your options is Chic's Beach, on the shore of the Chesapeake Bay. Surf here on the bay will typically be noticeably gentler than that found at the oceanfront.
There aren't any lots here, so your best bet for parking is to get there very early and find street parking. Better yet, eat at a nearby restaurant and park there.
South of the strip and Rudee, this is a quieter part of the oceanfront with the same surf. Several great surfing schools/camps operate here, so check them out! The Croatan lot has 505 spaces.
South of Croatan and away from the big crowds you'll find Sandbridge a nice break from the noise. The Sandbridge municipal lot has 136 spaces, and the lot at the Sandbridge Market has 76 spaces. Each costs $5/day, $3 for residents, from Labor Day weekend to Memorial Day weekend.
If looking for something even quieter than that, Little Island Park is as far from the madding crowd as you'll get at the oceanfront. You'll still find a pier, tennis courts, playground, equiment/ball/corn hole rental and a lot more, including a place to launch a canoe or kayak launch across the street on Back bay.
Parking is $5/day, $3/day for residents, and $10/day for buses and RVs. Fees are only charged Memorial Day weekend through Labor Day weekend. Weekly passes are $25, monthly $75, and seasonal passes are $75.
-Finish 6 w's:  WHO WHAT WHEN WHERE WHY HOW WHYUSHOULDCARE
-Why reader should care, why story is topical.
-Important causes/potential consequences of news 
Outline > Lede/Nut >      

Source course: Pilot > google > wiki > sources
Research/documents:
Start by figuring out the problem and its solution. Conflict resolution is a key element of any good story. That's why you need to start by finding out what the obstacle was and how it was eventually overcome. From there, you can focus on how the people within your story got from point A to B.

Be curious about the WHY. Always ask why, as it helps you better understand motivations, adds important nuances and details to the story, and helps fill in holes. Ask why when the question naturally arises in your mind.

Ask emotion-based questions. When interviewing people, try to tease out the emotions around the situation to add a human element to what you're writing, as it makes the story more relatable on a personal level. Instead of asking only surface-level questions, delve a bit deeper with questions like, "How did you feel about X? Was it frustrating/exciting/nerve-wracking?"

Make notes on the details. Details are what make your story compelling and interesting. Be observant while interviewing clients, doing research, or digging into case studies. Look for the details that others may be glossing over. As you come across interesting data points, quotes, or conclusions, make detailed notes.

Look for results and hard numbers. Black and white elements eliminate ambiguity make your story more powerful. Look for tangible outcomes like numbers, stats, etc. that validate and concrete the solution or conflict resolution you're focused on.
If you can do these five things while researching and writing, you can make major improvements to the content you create. A few other journalistic habits to keep in mind:
Be prepared. Have questions ready beforehand if you're interviewing someone. Be ready to take notes/record the conversation.

Take your time. The best writing happens when an idea has marinated in your mind for a while and you've had time to think deeply about the underlying story you're trying to tell. Don't rush it.

A good editor works wonders. Having a good editor that you can turn to for objective feedback can improve your writing 100-fold. If you're too close to the story, a good editor can spot the weak areas and suggest ways it could be better/stronger.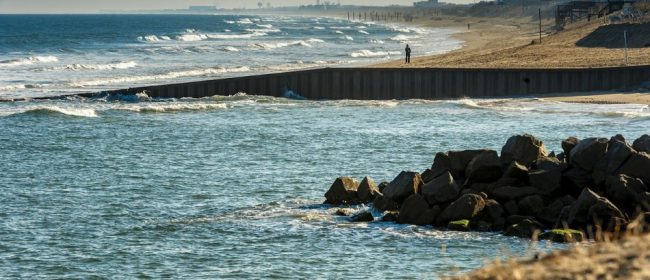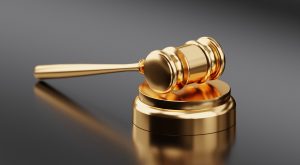 From marijuana decriminalization to repealing voter ID, the state makes...
Facebook Page: Please enter a valid URL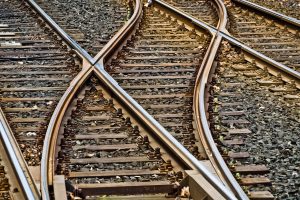 Hampton Roads
"This program is a model for the nation of how to grow passenger and freight service together in order to relieve congestion, protect our environment, and enhance mobility."