Million Dollar Luxury Condos On The Beach Now Available At The Oceanfront
Stay up to date with the latest.
The city's commitment to showcasing the north end of the strip becomes more apparent every day, and the most recent evidence is the million dollar listings now appearing at the top end of Atlantic Avenue at the oceanfront.
42 Ocean has gone up next to the new Marriott Oceanfront Hotel and features 35 luxury condos with price tags that'll be a surprise to some. It signals city council's intent to continue creating an upscale alternative to the south end's more vibrant and touristy vibe.
Located at 4135 Atlantic Avenue, the project was built by Gold Key | PHR, responsible for the other large projects at the north end. In all their development efforts amount to over $400 million in recent improvements to the strip there.
The description at the website sets expectations high:
"When the concept of 42 Ocean was born, we envisioned a residence unlike any that had been built on the Oceanfront before. And one that will never be built again. The result is a collection of condominium residences that have been described as rare. One of a kind. Exclusive. Only 35 available. It's a perfect fit for the demanding owner who has a high regard for sophisticated design, unparalleled quality, worldly lifestyle and a wealth of immediately available unique amenities."
The website shows four unit types, Oceanfront Luxury, Penthouses, Mid-Level Flats, and 2-Level Townhomes.
A Zillow listing already up shows a 2 bed, 2 bath flat measuring 1380 square feet coming in at $934,000. That's $678/square foot in a city where the average cost/square foot is somewhere around $175. There's a $791 hoa fee, and it includes two parking spaces in the garage. Taxes are estimated to be $9,340 per year.
Take a virtual tour of it all here.

Financial
Americans are needing to work longer to afford a home and are facing more competition than in the past, and these challenges make it especially daunting for the first-time buyer.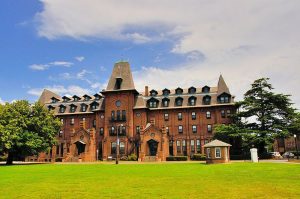 Education
Made possible by a very large gift.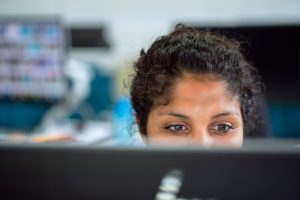 General
Created by a California University for its alumni, they've chosen to share with everyone.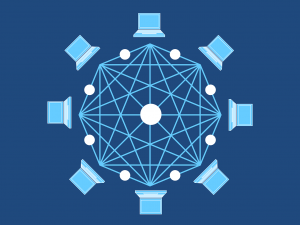 News
A 31,000 square foot data center is coming to the city and will bring jobs, tax revenue, and possible even international corporations like Twitter and Facebook.