Hampton Roads Called One Of The Top Vacation Destinations For 2023
Stay up to date with the latest.
Unforgettable Adventures, Ideal Weather, and Vibrant Activities
In an era where international travel has become increasingly expensive for many Americans, we are fortunate to have a wealth of choices for travel right here at home.
From coast to coast and everywhere in between, the United States offers a vast and diverse array of destinations that cater to every traveler's preferences, whether it involves exploring the natural wonders of national parks, immersing oneself in vibrant city life, or indulging in coastal escapes.
With a plethora of remarkable destinations within our own borders, the opportunities for unforgettable adventures are virtually limitless. But which locations truly stand out as the best travel destinations here at home?
To find out, personal finance website WalletHub compared 100 of the most populated metro areas based on six key categories: Travel Costs & Hassles, Local Costs, Attractions, Weather, Activities, and Safety.
A total of 41 relevant metrics were used, each graded on a 100-point scale. The Travel Costs & Hassles category assessed factors such as flight costs, duration, connections, and share of delayed flights.
Local Costs examined the cost of living, average gas prices, hotel rates, and meal prices. Attractions considered the number and diversity of attractions in each area. Weather rankings were based on WalletHub's "Cities with the Best & Worst Weather" ranking, taking into account extreme weather conditions.
Activities encompassed a range of metrics such as the prevalence of restaurants, amusement parks, wellness centers, music venues, and sports facilities. Lastly, Safety focused on violent and property crime rates.
Data for the ranking was collected from reputable sources, including the U.S. Census Bureau, FBI, Bureau of Transportation Statistics, TripAdvisor, Yelp, and more. By analyzing and weighing these metrics, WalletHub determined the overall scores and rankings for each metro area.
According to WalletHub, the best domestic vacation destination for 2023 is Atlanta, GA. Its strongest category rankings were 8th in Activities, 9th in Travel Costs, 15th in Weather, and 16th in Attractions. Behind Atlanta, Urban Honolulu's metro area came second, and the Washington, D.C. metro area is the third-best vacation destination this year.
Tidewater
Hampton Roads (Virginia Beach, Norfolk, Chesapeake, etc.) is in the 28th position in WalletHub's ranking.
Tidewater shines in several key categories. In the Travel category, Hampton Roads showcases its accessibility and convenience, ranking an impressive 16th. With its proximity to major airports and efficient transportation options, visitors can easily reach this captivating destination.
Hampton Roads boasts a pleasant climate, earning the 26th spot in the Weather category. Its moderate temperatures and enjoyable summers create an ideal setting for outdoor adventures and relaxation. Additionally, the region offers diverse activities to cater to various interests, earning the 32nd position in the Activities category.
The region's location on the coast make it's beaches the most obvious attraction, but there's a lot more than just that on offer.
Summer in Hampton Roads means a calendar brimming with exciting festivals and events. Join the summer extravaganza as lively celebrations take over the streets. Enjoy live music performances, immerse yourself in art exhibitions, and embrace the region's vibrant cultural scene.
From music and art and wine festivals to local fairs, there is never a shortage of entertainment options to make your summer vacation unforgettable.
Explore Colonial Williamsburg, a meticulously preserved 18th-century town, and immerse yourself in the colonial era. Visit the Cape Henry Lighthouse, a symbol of the nation's maritime history, and enjoy panoramic views of the coastline.
The region is also home to numerous museums and galleries, showcasing art, culture, and the stories that have shaped Hampton Roads.
Nature enthusiasts will find themselves in paradise in Hampton Roads. Explore the breathtaking beauty of the region's lush parks and gardens, where vibrant blooms and tranquil landscapes create an idyllic retreat.
Embark on unforgettable hikes along the scenic trails of First Landing State Park, immersing yourself in the serenity of the surroundings. Don't miss the opportunity to visit the Norfolk Botanical Garden, a haven of botanical wonders and captivating displays.
Engage in outdoor activities like biking and uncover the region's natural treasures. As you traverse these stunning landscapes, be prepared for encounters with the diverse wildlife that call Hampton Roads home.
From exploring vibrant cultural attractions to enjoying recreational pursuits like sports, dining, and entertainment, Hampton Roads has something exciting for every traveler.

Education
Cities vary significantly in their effectiveness in governance and administration..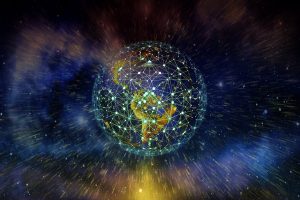 Norfolk and Hampton place fifth and sixth, respectively in their...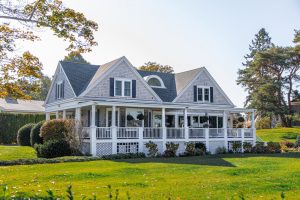 Financial
Americans are needing to work longer to afford a home and are facing more competition than in the past, and these challenges make it especially daunting for the first-time buyer.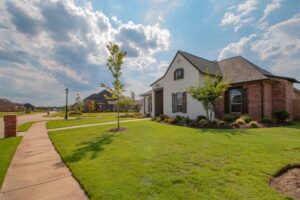 Hampton Roads
They compared 181 cities using twelve different metrics divided into four categories: home market favorability, affordability, livability, and employment.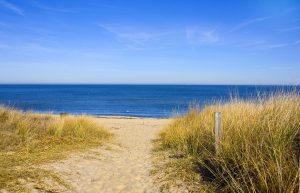 General
The Realtor team considered coastal towns in the country's 900 largest housing markets, then used their listings to find those places with the lowest median list prices.