Chesapeake & Virginia Beach Among The Best-Run Cities In The US
Stay up to date with the latest.
Thriving Communities: America's Best-Run Cities
Cities in America vary significantly in their effectiveness in governance and administration.
Some shine with their robust financial stability, skillfully managing budgets, minimizing debt, and maintaining favorable credit ratings, while others excel in education, offering high-quality K-12 school systems and achieving impressive graduation rates.
Others prioritize investing in the development and maintenance of public parks and recreational spaces, providing opportunities for leisure, physical activity, and community engagement.
In order to enrich the quality of life for residents and foster thriving communities, a well-run city must undertake a wide array of such responsibilities and initiatives.
So which places best address the diverse concerns faced by their inhabitants and deserve recognition as the most well-run cities in the country?
WalletHub, a leading personal finance website, conducted an extensive analysis on 149 of the most populated cities, and focused on six key categories: Financial Stability, Education, Health, Safety, Economy, and Infrastructure & Pollution.
Within each category, a range of relevant metrics, totaling 36, were considered and assigned corresponding weights. Each metric was graded on a 100-point scale, with a higher score indicating better quality of service.
An overall "Quality of City Services" score was calculated for each city based on the weighted average of the metrics. To further refine the rankings, the "Quality of City Services" score was divided by the "Total Budget per Capita," resulting in a "Score per Dollar Spent" index. The cities were then ranked based on this index.
Results
Nampa, ID is the best-run city in the US for 2023, according to WalletHub. It has the best total budget per capita overall, suggesting a strong commitment to fiscal responsibility and efficient resource allocation.
Furthermore, its thriving economy earns it the 9th spot in that category, suggesting a city that fosters job growth, supports businesses, and creates a favorable environment for economic prosperity.
The city's residents ranked 2nd lowest in long-term debt outstanding, and Nampa's dedication to public safety scores secure the 7th position in that category.
Lexington-Fayette, KY is called the 2nd best-city in the country by WalletHub this year, and Nashua, NH is called the 3rd-best.
According to WalletHub, Chesapeake, VA is the 20th best-run American city this year, thanks to a commitment to effective governance and excellence in a number of areas.
An impressive rank of 10th in quality of services means Chesapeake is one of the very best at delivering high-quality public services to its residents. The city's strong financial stability, ranking 3rd in the study, reflects its responsible fiscal management and prudent budget planning.
Chesapeake also shines in the area of education, securing the 9th position in that category. Notably, the city ranked 2nd in median annual household income, highlighting its success in creating economic opportunities and supporting the financial well-being of its residents.
Virginia Beach is the 22nd best-run city this year. An impressive ranking of 3rd in overall quality of services suggests the city ensures that its residents receive top-notch public amenities and resources. Its dedication to education gives it the 7th position in that category, and Virginia Beach also stands out in terms of safety, ranking 8th.
Additionally, the city's 9th place in financial stability showcases its responsible financial management and fiscal planning.
The presence of two of the best-run cities in the country within the Hampton Roads region brings substantial benefits to the area. The exemplary governance and effective administration exhibited by these cities have a positive ripple effect on the entire region.
The availability of top-notch public services, well-maintained infrastructure, and a strong sense of community enhances the quality of life for all residents here.
Additionally, the region's economic growth is fueled by the flourishing business climate, entrepreneurial opportunities, and attractive investment prospects fostered by these, the state's two largest cities by population.
The collective impact of Chesapeake and Virginia Beach's success contributes greatly to the overall prosperity and desirability of Hampton Roads as a vibrant and thriving region.
WalletHub's study utilized data from various reputable sources, including the U.S. Census Bureau, Bureau of Labor Statistics, Centers for Disease Control and Prevention, Zillow, and WalletHub's own research, among others.
Nearby, Durham, NC and Raleigh, NC were also high on the list, at positions 14 and 19, respectively.

General
They compared the 200 largest American cities using 13 relevant factors grouped into three categories: personal finances, well-being, and quality of life.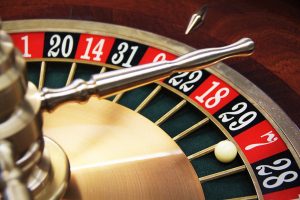 Two other Virginia cities also voted for building casinos.

U.S. News & World Report annually releases its rankings of...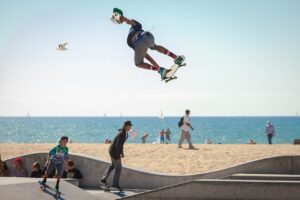 Outdoors
The Jackalope Festival is June 2-4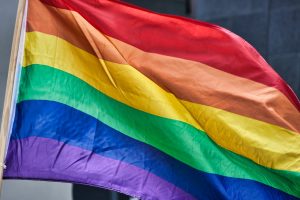 Hampton Roads
Virginia Beach has one of the most LGBTQ-friendly governments in the country, according to a new report released by the nation's largest advocacy group.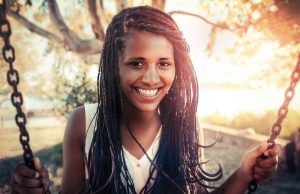 General
Virginia Beach is the 6th safest big city in the country, according to personal finance website Wallethub.