Virginia Beach Is One Of The Best Cities For Black Women To Find Success
Stay up to date with the latest.
Last week we told you about how MoneyGeek concluded that Virginia Beach is one of the best cities in the country for Latinas to find success. Well, according the personal finance site, the same is also true for black women hoping to achieve the American Dream.
Similar to their other study, 200 American cities were compared by analyzing black women's income, educational attainment, poverty rate, home ownership, safety, health insurance coverage, and by considering the size of the black population. The factors were all weighted equally in their comparison.
Overall Virginia Beach is the 14th best place in the country for black women to find success. But The Beach wasn't alone in representing Hampton Roads in the top 50. Hampton was the 16th best place for black women to find success in American, and Chesapeake the 24th best. Suffolk was 42nd.
A notable absence in the top 50 is Norfolk, which can be found at position 136 on the list. What accounts for the difference?
It's a trend in both studies for economic disparities between men and women to be smaller when the area's overall financial health is stronger. Also, we've learned a lot in recent years about how the targeting of black communities for denial of economic opportunities has shaped our society, and especially our cities' economies.
We're just now starting to appreciate the full breadth and impact of these policies, but a look at the HOLC maps shows heavily redlined areas of Norfolk, Portsmouth (at position 61), Hampton, and Newport News. Virginia Beach was not one of the 239 cities chosen to be mapped by the HOLC in 1935 and so has no redlined neighborhoods.
Of the Hampton Roads cities with redlined communities, only Hampton appears in the top 50 in MoneyGeek's study. Future revelations about redlining and other destructive policies might clarify how they contribute to racial and gender economic disparities, and may shape government policies instituted to repair the damage deliberately done to these communities.
The best location in the country for black women to find success was Southfield, MI, followed by New Rochelle, NY and Missouri City, TX. Alexandria, VA was in position four.
Best Cities For Black Women To Find Success

Hampton Roads
This honor comes with an opportunity for funding for local nonprofits using innovation to improve their communities.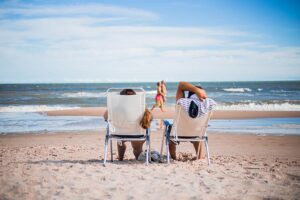 From coast to coast and everywhere in between, the United...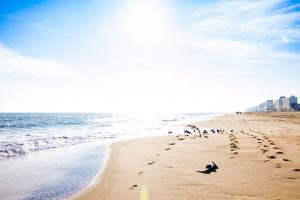 Hampton Roads
Virginia Beach is again the safest big city in the country, according to a study by researchers at personal finance company MoneyGeek.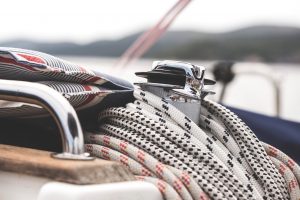 Entertainment

Outdoors
Virginia Beach is a popular summer destination known for sandy beaches…