Virginia Beach Ranks Among Safest Big Cities in the US
Stay up to date with the latest.
Crime Cost Per Capita In US Cities
Personal finance website MoneyGeek has just released its yearly report comparing the safety of cities throughout the United States.
The study analyzed data from the FBI's reporting, and used it to calculate a crime cost per capita for each of the 263 cities using the total amount of money spent on criminal activity that year. This included expenses related to law enforcement, court proceedings, and victim compensation.
This cost was then divided by the city's population to arrive at a per capita figure. By taking into account both the prevalence of crime and the cost associated with addressing it, the crime cost per capita metric can provide a comprehensive view of the financial impact of crime on a city's residents and taxpayers.
According to the report, the safest city in the country is Naperville, Illinois, with a crime cost per capita of just $156. The title of the safest big city (population over 300,000) in this year's study went to Honolulu, Hawaii. It had a crime cost per capita of $528.
Virginia Beach comes in at a close 2nd in the big cities category with a crime cost per capita of $550, an impressive feat for a city that sees millions of tourists every year. By contrast, the third-safest big city is Henderson, NV with a significantly larger crime cost per capita of $805.
Virginia Beach has consistently been recognized as one of the safest big cities in the United States in these kinds of studies. In fact, MoneyGeek ranked Virginia Beach as the safest big city in the country (with the lowest crime cost per capita) just last year. Additionally, business insurance company AdvisorSmith ranked Virginia Beach as the safest big city in the United States in both 2020 and 2021.
Whether traveling to a new city or making a home in a familiar one, safety is always a primary concern. A safe environment fosters a sense of security and well-being, which allows individuals to thrive and communities to flourish.
Although safety rankings vary greatly between different cities and regions, it is important to recognize the strides made in reducing crime rates nationwide. Recent decades have seen a steady decline in crime rates throughout the United States, and while this long-term decline is certainly a promising trend, it should also inspire us to continue the collective efforts of communities and policymakers to further improve safety and well-being.
Furthermore, this progress should encourage us to address other areas of concern that can improve the quality of life for Americans across the country. By working together, we can continue to make positive strides in creating safer and healthier communities for all.

General
The study used eight factors to determine the most and least stressed…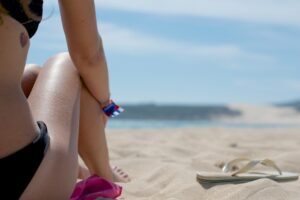 The numbers prove just how much we Americans like to...

Financial
As part of the vibrant metropolitan area, these cities benefit from a wide range…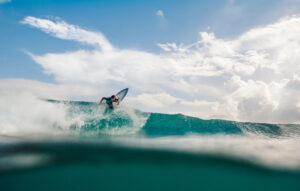 Entertainment
SmartAsset created this year's list by comparing 96 of the country's largest cities using nine relevant metrics.

General
To find the safest places in the US they compared 182 cities using…